We love hearing from you! Please get in contact!
Feedback
.
We want to hear what you have to say!
Any feedback would be greatly appreciated.
General Enquiries
.
If you have any questions or queries we would love to hear from you!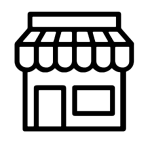 Wholesale & Distribution
.
Want to sell our stuff in your shop? Want us to sell your stuff?
Work With Us
.
Want to come and join our team? We have a whole range of jobs available!
Work Placements
.
Want to do your Work placement with us? Get in contact!
Donation Requests
.
We love supporting the very people that support us!
Didn't find what you were looking for?
Mungalli Creek Dairy
254 Brooks Rd
Ellinjaa QLD 4886